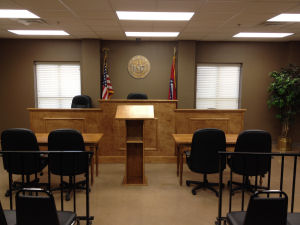 Lonoke County State District Court - Division 1
Carlisle Department
120 W. Main St.
P.O. Box 49
Carlisle, AR 72024-0049
(870) 552-3436
Fax: (870) 552-1188
Probation Officer: (870) 552-0905
court@carlislear.org

District Judge
Teresa Hallum Smith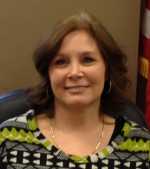 Chief Clerk
Maurisa "Micki" Hayes

Deputy Clerk
Kari Cook

Probation Officer
Efrem Jones
(870) 552-0905

FILING FEES
Small Claims Cases $65.00
Civil Cases $85.00
Office Hours:
Monday thru Friday
8:00 AM - 4:30 PM

Small Claims/Civil Court:
9:00 AM

Criminal and Traffic Court:
Pleas & Arraignments 9:00 AM
Trials 2:00 PM









Links of Interest
• Arkansas Bar Association - Legal Resources
• Arkansas Code Online
• Arkansas Attorney General
• Arkansas Judiciary - Citizen Resources
• Arkansas Public Defender Commission


Deputy Court Clerk- The City of Carlisle is now accepting applications for a full-time deputy court clerk. Applicants must have High School Diploma/GED, clerical skills, computer and accounting experience. Prior experience in court or office management setting is preferred. The successful applicant will be reliable, organized, and have excellent people skills. For job application visit www.carlislear.org/employment.htm or pick one up at the court clerk's office, Mon - Fri, 8:00 a.m. to 4:30 p.m., at 120 W. Main Street. The City of Carlisle is an Equal Opportunity Employer.